Jawanza Felder
Sr. Vice Commander - Marines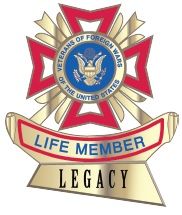 Sr. Vice Commander Felder is a "GOLD LEGACY LIFE MEMBER" and has previously held the position of "Post Jr. Vice Commander" here at Post 7096. He served 4 years with the United states Marine Corps from 2001-2005. He was the Liaison for 2nd Battalion 10th Marines Regiment attached to 2nd Battalion 6th Marines Regiment during OIF 2003 during the push from Kuwait to Baghdad with 2/6 Fox Co. and again during OEF 2004 he was also assigned as the Liaison for 6th Marines Regiment serving in several combat missions during his service in Iraqi and Afghanistan.
Operation Iraqi Freedom 2003
Operation Enduring Freedom 2004
Sr. Vice Felder is also a Disabled Veteran and he continues his faithful service with the Federal Bureau of Prisons.